Two Bedroom Lodges for sale
Searching for a two bedroom lodge? All our two bedroom lodges are fully equipped and built to a high standard.
These quality lodges can be built to your design or choose from our two bedroom lodge range,
Timber frame or SIP's built lodge homes
Search two bedroom lodges,
Two bedroom lodges for sale UK, Timberframe or SIP's 2 bed lodges,
A stunning two bedroom luxury lodge in either a single width or double,
All built to BS 3632 and with a high spec kitchen in a variety of colours, all white goods, LPG/electric heating, fully equipped.
Sizes to suit your requirements.
40' x 14' 40' x 20' 42' x 20'
42. x 22' 45' x 22' 50' x 22' 55' x 22'
Please quote "Premium" and your size requirements.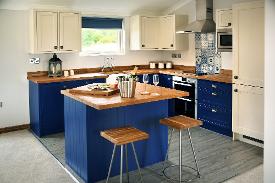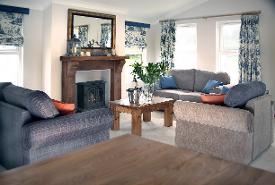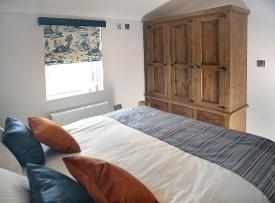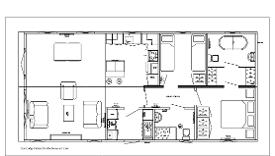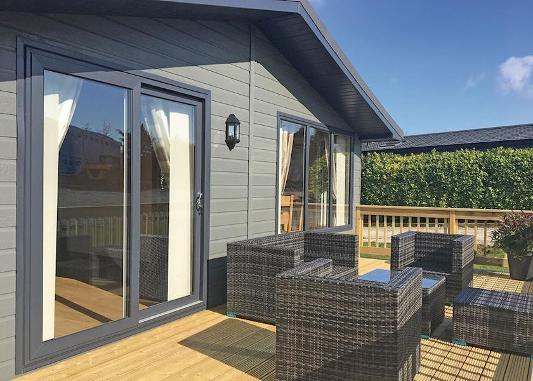 The Weighton two bedroom lodge
At 45' x 22' with a large kitchen, utility room separate dining area and living room. Main lodge bedroom with en suite and family bathroom. The Weighton is available in this stunning grey cladding or any of the Canexel range. When choosing a two bedroom lodge we have a large range to consider.
Built in Timber frame or Structural Insulated Panel built.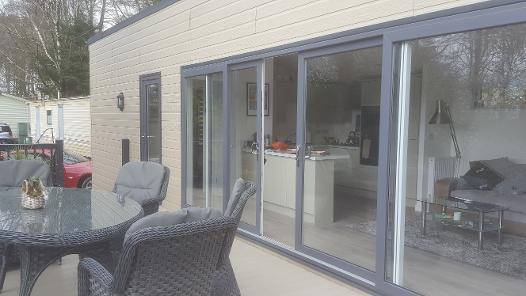 The Finland 45' x 13' or 45' x 22'
Two bedroom lodge Clean and modern lines give the Finland a really stunning look. This contemporary lodge enjoys an en-suite to both bedrooms as well as walk in wardrobes.The open plan kitchen has a large expanse of glass with a full wall of windows and patio doors.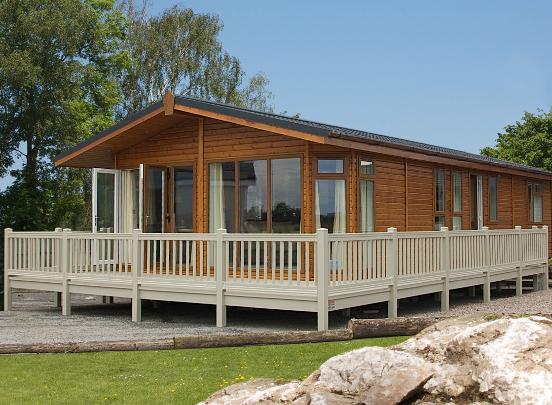 The Masham 36 x 20 Two Bedroom lodge
A beautiful two bedroom lodge by Eco Lodge Cabins. Fully insulated with double glazing, heating, lighting, floor coverings and painted throughout. A smaller size but where space is of a premium the Masham two bedroom lodge provides a lovely relaxing space with an open plan living space and a kitchen that allows for all mod cons. The Masham even boasts an en suite to the main bedroom. Exterior cladding in Canexel in around 20 colours. We can also build the Masham lodge at a larger size.

r in timber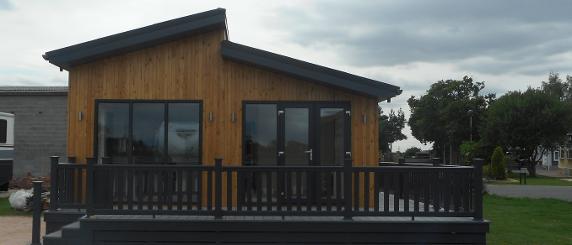 The York two bedroom lodge is available as a 40' x 20' or 45' x 20' We can also build it as a three bedroom version at 50' x 20' With a split roof the high level windows provide a wonderfully light living area as well as giving more light into the corridor leading to the bedroom and bathroom.The extra light continues in the main bedroom. One family bathroom and one en suite. The York lodge includes a beautiful kitchen layout in the open plan living, dining area. The exterior is clad in either Canexel which is available in 15 colours., or larch or cedar.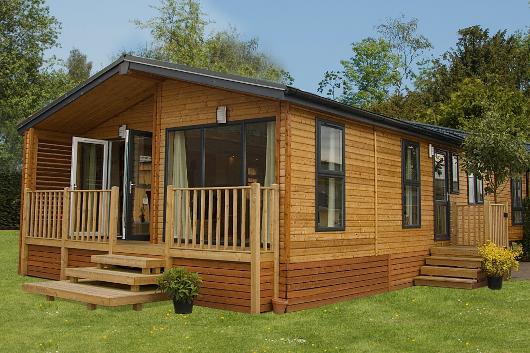 The Skipton Two bedroom lodge 42' x 20' (13.86 x 6.6m)
Clever design on this 2 bedroom lodge giving maximum space and lots of light thanks to the angled window to the front of this property. The overhang offers shade from the sun at it highest and helps to keep the rain away from the glass too.Fully insulated lodge cabin available in Canexel or Timber finishes.
This lodge can be built to 45' long x 20' as a two bedroom model. With a small built in deck area it also has a choice of colour to the exterior cladding and the kitchen. Flooring is included too.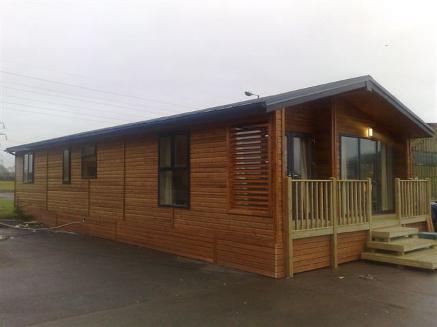 The Helmsley two bedroom lodge 40' x 20'
Fabulous design with this two bedroom lodge

With both a patio door and French doors to one end giving flexibility and lots of light to the interior.

The Helmsley can be supplied with Canexel or Timber to the exterior. It has a small built in deck area and this can be extended to suit your requirements.
The lodge comes in a choice of external colours along with a kitchen choice. Fully fitted and with flooring throughout.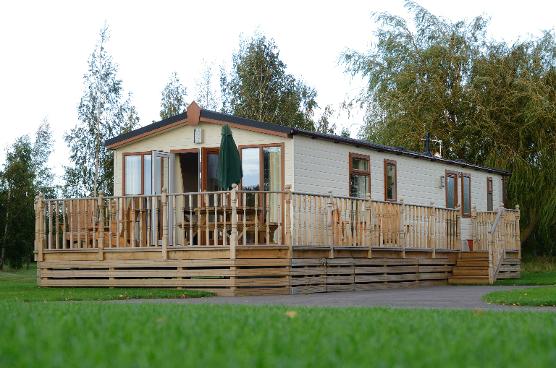 The Thirsk Two bedroom 34' x 14' single chassis lodge
Insulated with Kingspan as standard. The Thirsk lodge offers a practical well laid out design.
Two bedroom one bathroom lodge which is well finished and thought out.
With a galley kitchen giving a larger living/dining room space.
We can build this lodge at up to 40' long as a single width at around 14' wide on a single chassis.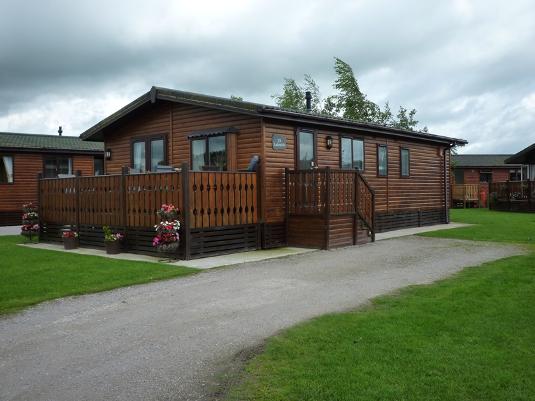 The Strensall 45' x 22' two bedroom lodge
This beautiful lodge enjoys a 22' wide living room with an open plan dining area and around the corner a wide fully equipped kitchen. Also having a utility room and two entrance doors. With two bedrooms, the master bedroom having an en suite.With decking as an optional extra the ideal two bedroom lodge is available as a residential lodge home on your own land or as a rental specification. We can also supply this lodge on holiday parks. Insulated to a high standard so they can be enjoyed all year round.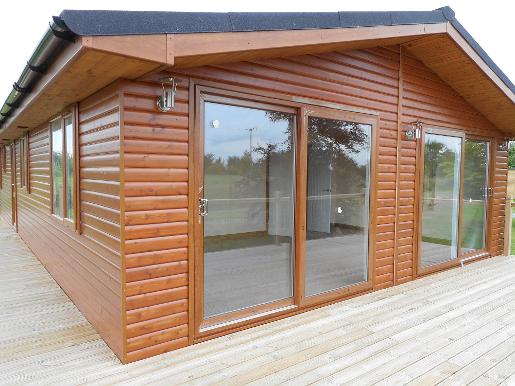 The Ryther two bedroom lodge
50' x 22' with a utility room, separate kitchen/dining area. Large living room with 2 patio doors and windows to each side. Master bedroom with en suite and walk in wardrobe. Family bathroom and second bedroom.
Search Lodges For Sale In UK | Superb 2 bedroom Lodges for sale
Eco Lodge Cabins The home of superb high quality lodge construction
Solid timber and timber framed lodge construction 07742 715701
Two bedroom lodges for sale UK, Search Lodges For Sale In UK | Superb 2 bedroom Lodges for sale