Lodge Home Kits for Spain
Lodge Kits in Spain are now available from a lodge expert. Our timbers are all first grade and high quality assured, Certificated timbers for superb timber home construction. All instructions are included on how to assemble your new timber lodge home.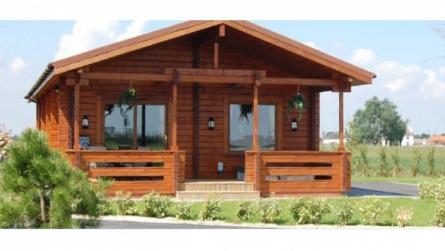 You can now buy a lodge kit to build yourself in Spain, France Portugal and Italy.
All timber lodge kits are finished to the profile of your choice and are complete with roof joists, floor joists, floor, external walls, internal walls, windows and doors. Full instructions are included in English and the language of the destination.
We will show you how to build the base and include the services and then how to build the lodge.
For a competent builder this is a 3 man job for 3 weeks.
The roof tiles are supplied from a local provider and should be lightweight in metal and coated. Standard slate is possible too.

Eco Lodge Cabins.Com The home of superb bespoke lodge homes.
Links page for lodge homes Spain.