These Tiny House kits are supplied ready to assemble. All component parts are included and come with either a chassis for towing or a sub frame if you are leaving the Tiny House static. Shower room and kitchenette for the Tiny House can also be supplied. The Tiny House self build kit is available to order now.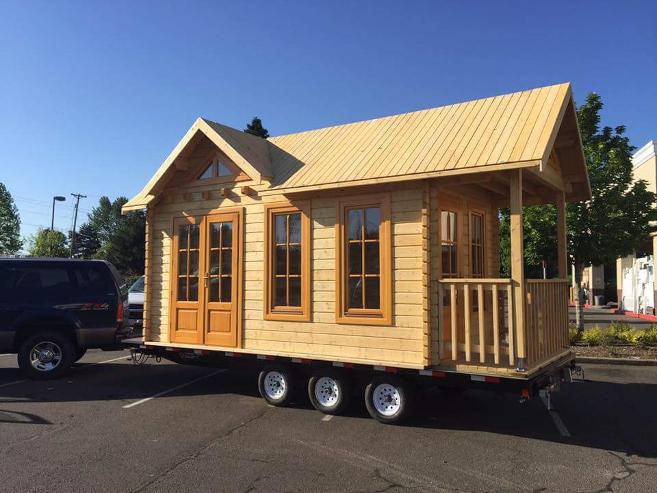 The Amazing Tiny House!
Tiny Houses supplied as a ready to build kit at 5.79m x 2.60m, Tiny House for self assembly. Ideal towable accommodation solution. They are supplied with a shower room and kitchenette area. The shower room fittings and kitchenette fittings can be supplied at extra cost. They can be towed from site to site and connected in the same way you would a caravan. With its heavy secure main door which is double glazed the Tiny house offers secure and weather proof accommodation. To inquire about a Tiny house please contact us here and quote "Tiny house" To inquire about a Tiny house please contact us here and quote "Tiny house"
Glamping, camping, extra accommodation, office on wheels, it's all here in the Tiny House. The Tiny House is built in the UK and delivered within the UK. You can also collect your Tiny House from our Factory .
The Tiny House can be built with or without a chassis and delivered or collected from our factory in Yorkshire.
A Tiny House can be supplied on a sub frame or a chassis.
If you are going to tow the Tiny House you will need a chassis.


PLEASE NOTE if you intend to stay in the tiny house you will need planning permission Please check locally.