Furniture Packs and individual furniture items.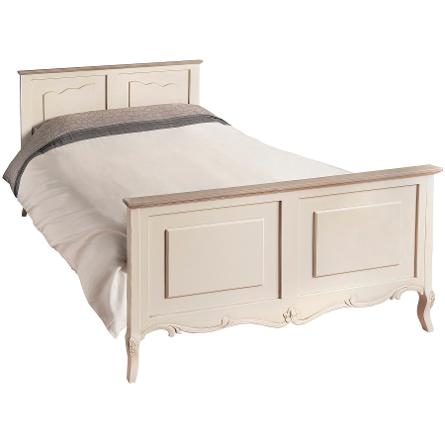 This king size bed has a magnificent simple pattern and fits lovely in your master bedroom. Finished in lime brown and antique cream.
Height: 209 cm
Width: 170 cm
Mattress not included, but isavailable.
£555.00 + vat Free delivery UK Please check availability on all items prior to ordering.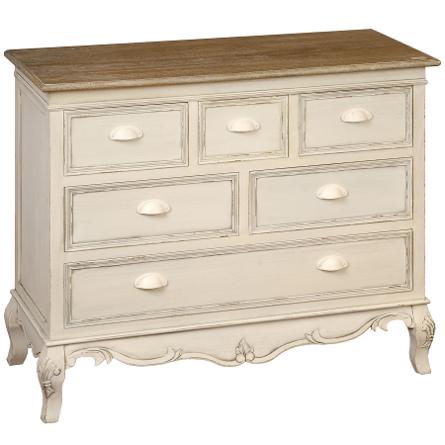 Country 6 Drawer Chest is the ideal acquisition for the home with rustic furnishings. Not only does it look great, the six drawer chest is a perfect storage solution. It is designed in a classic style with fine detailing carved into the wood, and has cabriole legs. The chest is Antique cream at a most affordable price. Height: 81 cm Width: 100 cm Depth: 40 cm Weight: 25 kg
£350 + vat free delivery in the UK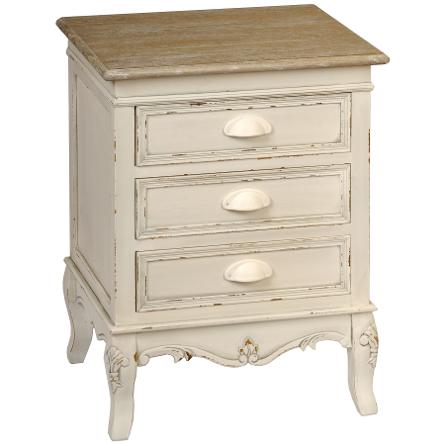 The Country 3 Drawer Bedside Unit is the perfect addition for a bedroom furnished in the rustic style. With a look that hails back to yesteryear, this bedside unit is attractive as it is useful. The drawers provide ample storage space for those small items that manage to find themselves in the bedroom. Height: 63 cm Width: 48 cm Depth: 38 cm Weight: 10.9 kg
£155 (minimum order 2) Free Delivery in the UK